The PayPal mass arbitration lawsuit has been filed! We are hearing from a lot of people that PayPal deducted funds with the memo:
"Payment to: Paypal; PayPal's damages caused by Acceptable Use Policy violation."
---
See the newest information about the PayPal Mass Arbitration on this official page.
We will keep this website constantly updated.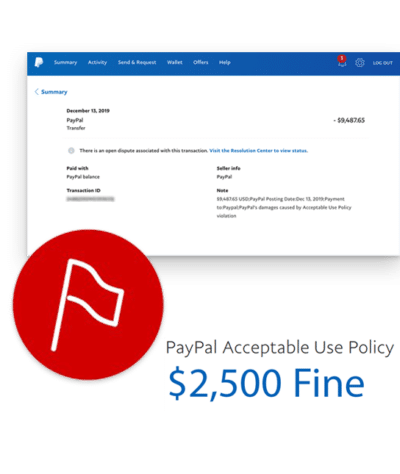 Did PayPal debit you 2,500$ or more for damages in reason of the "AUP violation"?
Send us your story by submitting visiting the Contribution Agreement page. All data will be sent to the attorney.